The Best Black Swimsuit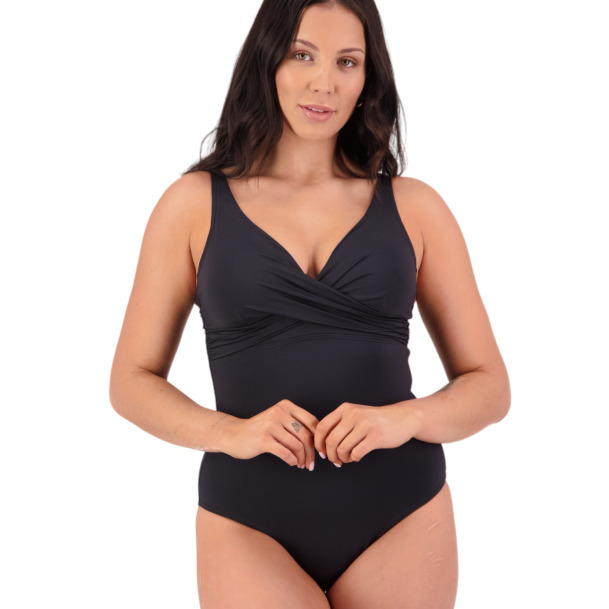 As Black complements almost every skin tone, it is the most flattering and slimming swimsuit colour. Suiting any age, shape or size, a black swimsuit is just like the LBD, or 'little black dress'.
Named the LBS, the little black swimsuit is a timeless classic. Fashion trends may come or go but like the LBD, the little black swimsuit never looks outdated.
A black swimsuit will suit any season or occasion.
Whether by the pool, on the beach, paired with denim shorts or for your next holiday, a black swimsuit is effortlessly chic.
You don't have to continually keep up with all the latest colour trends because a statement black one-piece retains an eternally classic appeal that will never go out of fashion and is always in season.
A must-have and lasting investment in your swimwear and summer wardrobe
A black one piece swimsuit can be effortlessly chic, and sexy.
Sometimes understated but never ever boring – a black swimsuit will make you stand out for all the right reasons!
There's a multitude of styles, fabrics, designs and cheeky embellishments available to suit every taste whether that's classy, elegant, racy, or fun…the choices out there are endless.  
Eternally on-trend, let's check out some styles and features so you get back in black and find that perfect statement piece.
At Moontide we have black swimsuits for all figures from v neck one piece, low scoop, low cut and tummy control to give you the perfect silhouette, we have no doubt you'll find the best black swimsuit for you.
One-piece styles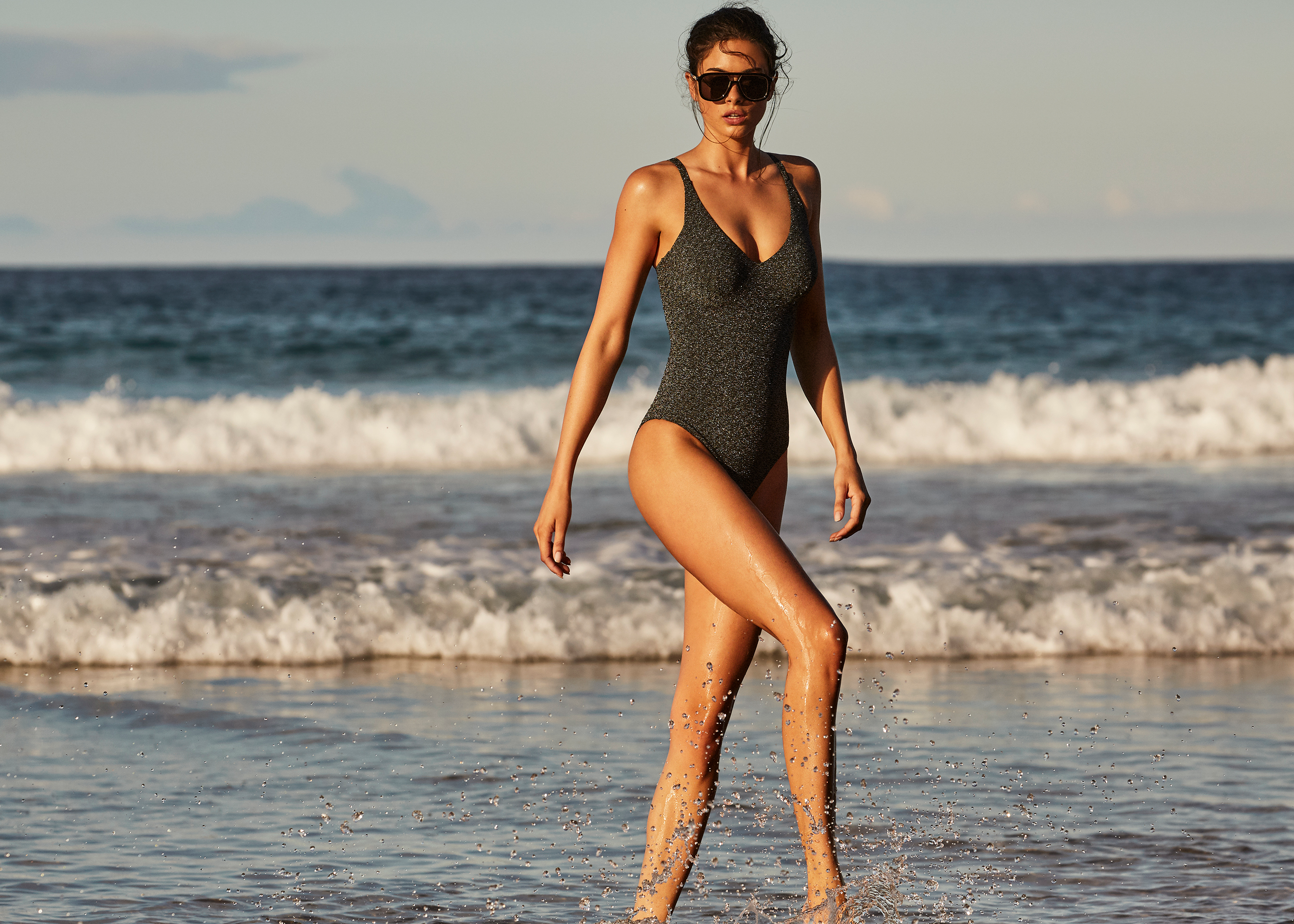 There are some great swimsuit styles out there, just think about which styles suit your body shape best and then, what you want from your black swimsuit.
Do you need a streamlined, supportive style for swimming or aqua aerobics, a stylish look for the beach or simply something to make you look and feel amazing by the poolside?
Check out our body shape articles for the perfect styles for your body shape.
The Classic Style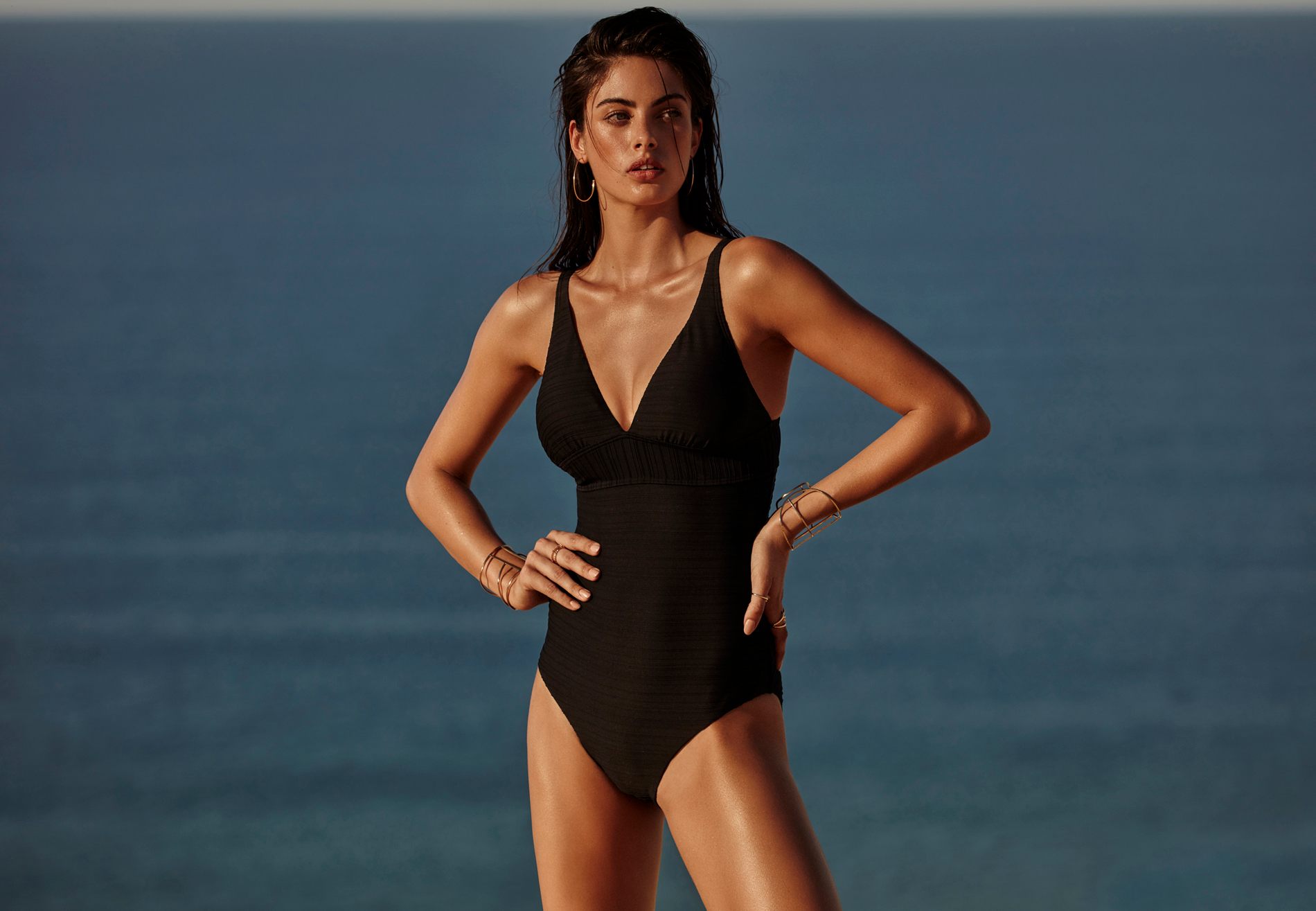 A simple classic cut minimalistic swimsuit will look demure while still giving you that understated wow factor.
Choose a square neckline or a bandeau cut costume- simple, chic, sleek and great for tanning those shoulders!
The Sex Bomb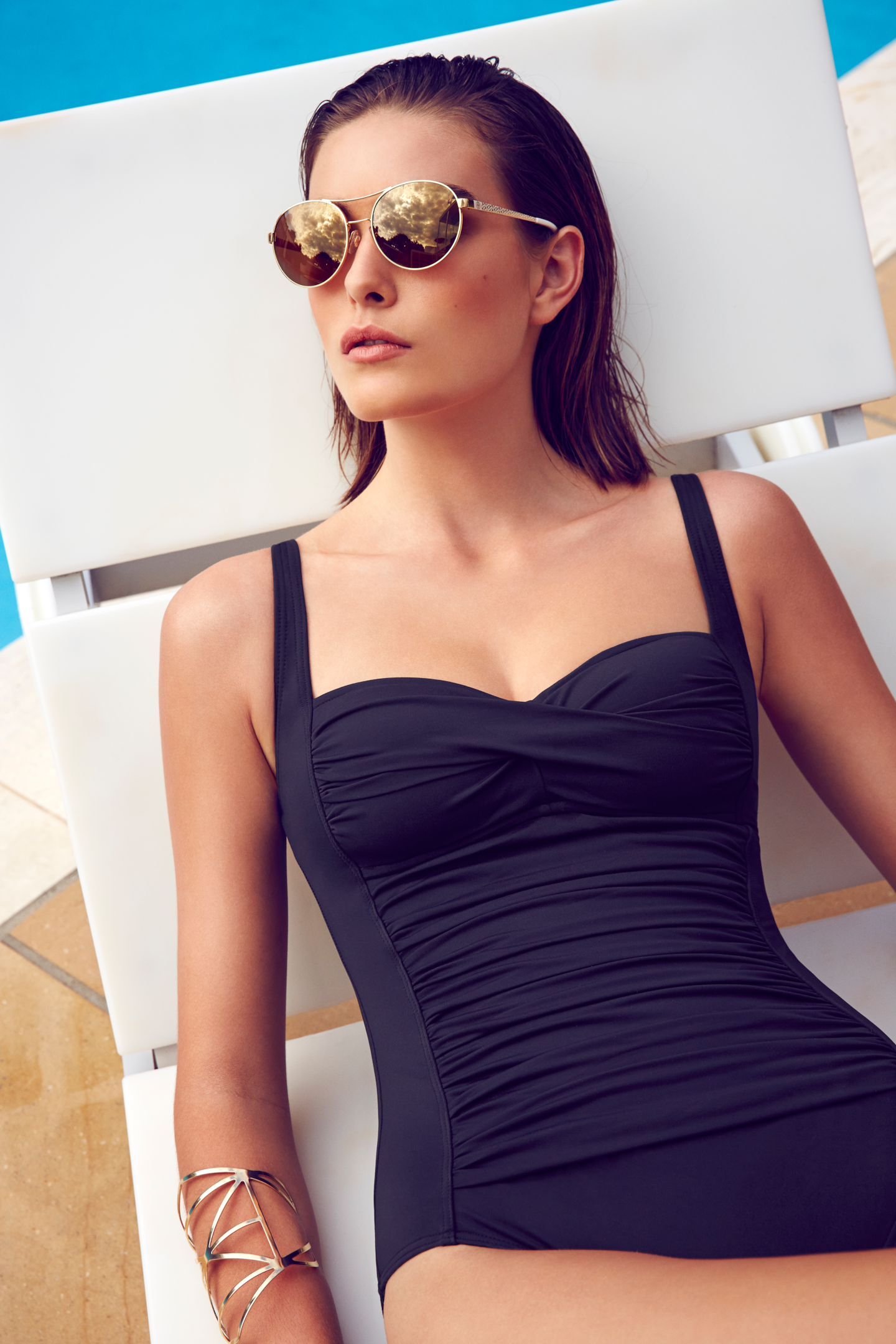 By drawing the eye to the centre of the chest, a sweetheart neckline oozes subtle sexiness.
If you want to really rock that sexy black swimsuit look then try a deep-plunging V-neckline or a lace-up deep-V neckline.
A cut-out style gives you the feel of wearing a bikini but with the coverage of a one piece, a great halfway mix, creating a super-streamlined, sexy silhouette.
Sweetheart neckline

Deep-plunging V-neck

Cut-out swimsuit

One shoulder swimsuit
Elegant Glamour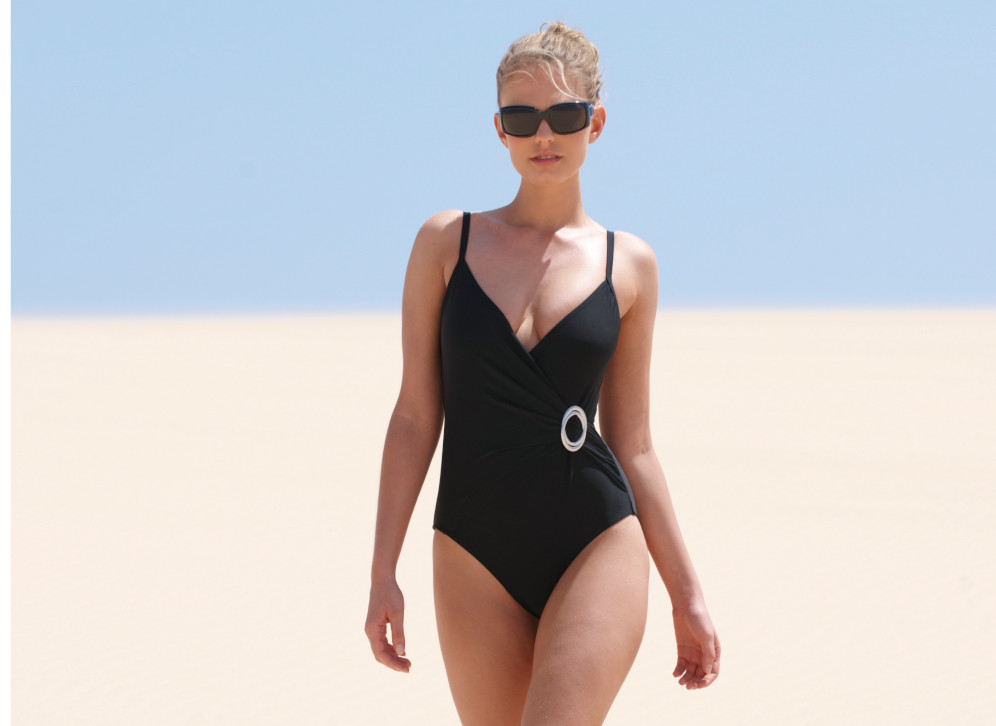 Asymmetrical, one-shoulder swimsuits are super-sleek, stylish and look elegantly expensive.
The deeply flattering high leg cut will bring a touch of glam and visually lengthen your legs.
Pair with wide leg trousers like a bodysuit for a timeless evening look.
For the ultimate in glam try a 50's halter style with lower cut legs giving you flattering lines for that retro-chic film star look.
Asymmetrical

Swimsuit

Retro style
Sporty
If you're looking for a swimsuit for sporty activities or just like that style, choose a black bathing suit with clean lines and secure wide straps or a cap sleeve zip-up for that athletic surf look.
Streamlined cut with secure straps

Cap-sleeve zip up
Feminine Fun
A black all-in-one swimsuit doesn't have to be plain.
Why not unleash your feminine fun side with ruffles that accentuate and soften the neckline, you could also look for detailing, belts or beading. 
Define your waist with a ruched swimsuit.
These can look fun or classy depending on the cut of your black swimsuit.
Textured fabric gives you a contemporary feel.
Detailing, belts, beading or ruffle trims

Textured fabric
Features
Look out for the features you need to make that LBS perfect. Do you need extra bust support? Remember you don't have to sacrifice style to get the functions you need.
If you need more bust support look at underwiring and cup-sized swimsuits, with thick adjustable straps, in addition, to keep you secure and give you that perfect fit.
If you want more coverage and to hide a wobbly tummy then choose a suit with a tummy control panel that will slim the waist and shape your natural form or one with flattering ruching over the tummy area.
A skirted black one-piece gives you that extra bit of coverage.
Search for the following features in our collection
Cup sizes
Adjustable straps
Tummy control
Ruching
Dress up your black swimsuit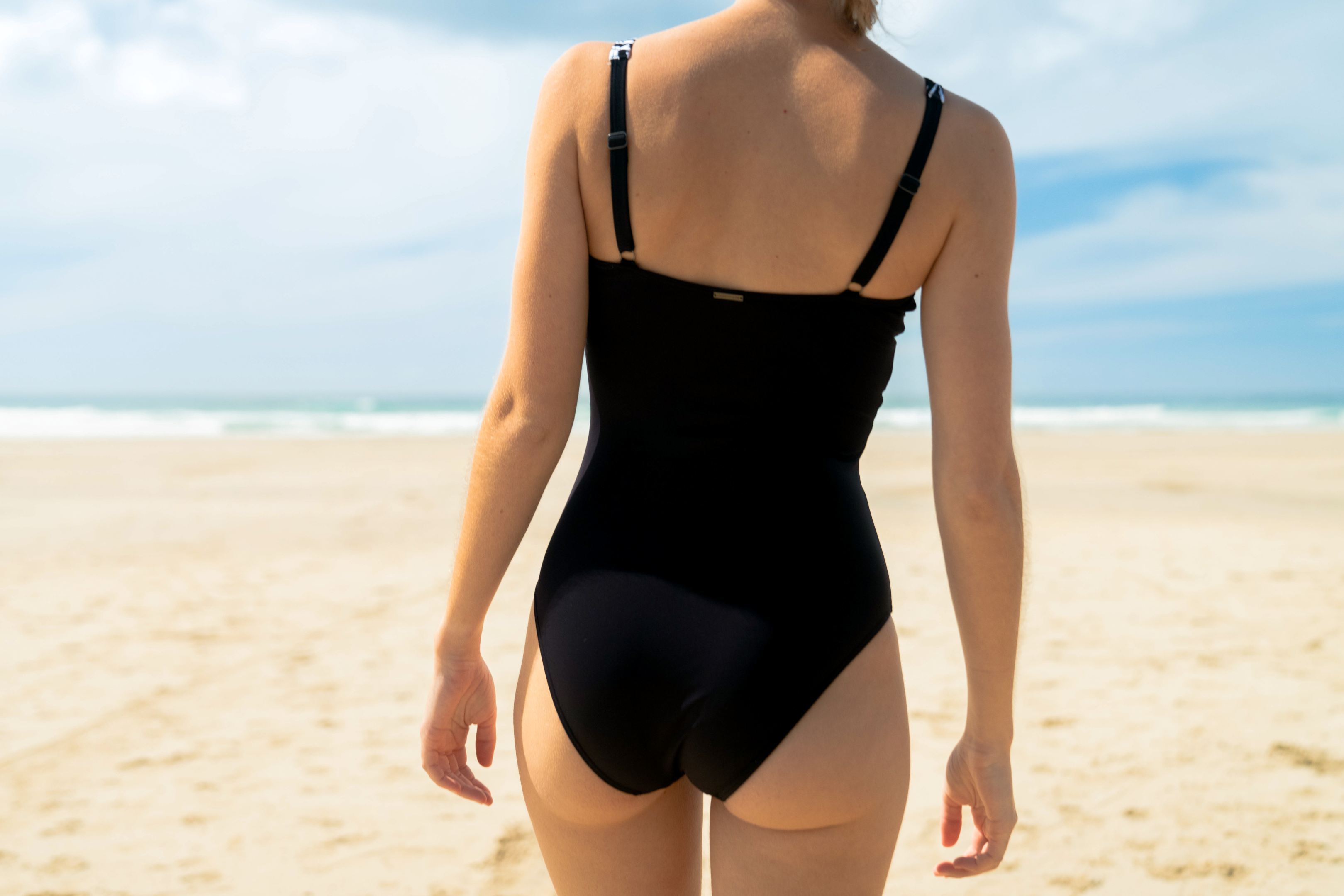 The Black swimsuit is a crucial summer holiday staple. Every woman should have one! Not just for swimming in, it also easily doubles as a bodysuit.
Slip some wide leg trousers over your costume, nice sandals, and designer sunglasses and straight away you have a sophisticated lunch look.
You can also go straight from the beach for an evening out – just dress your black swimsuit up! Wrap around a sarong or skirt, necklaces and shades and hit the beach bar, party or that sophisticated restaurant.
Shop for the black swimsuit best for your figure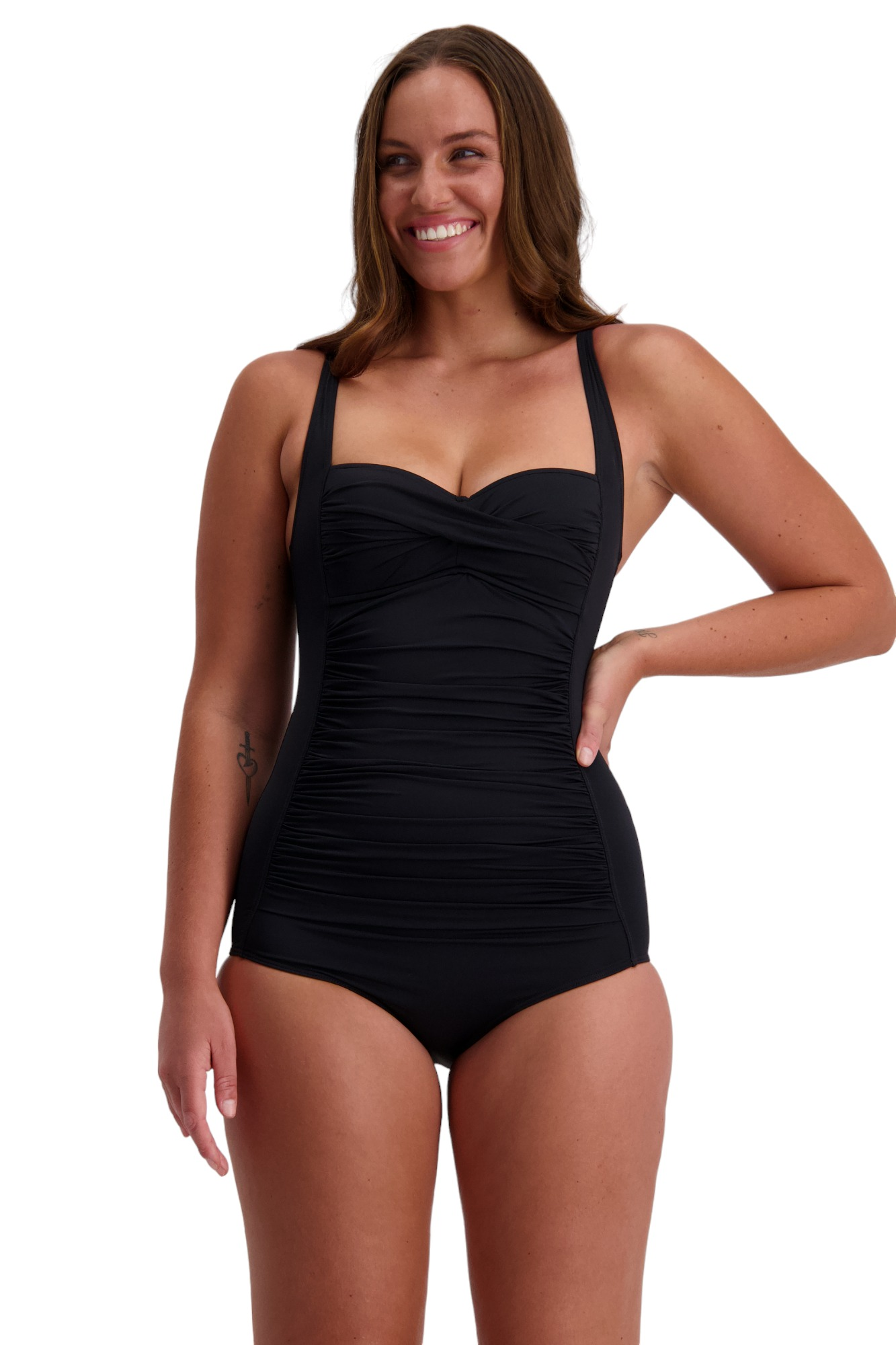 Check out our article to find your body shape and help you decide whether you are looking for a one shoulder swimsuit, square neck swimsuit, plunge neck swimsuit or just the right amount of cleavage.
Moontide women's black bathing suits
Choose from one of the little black swimsuits from our classic Contours continuity range including our best-selling ruched Twist Suit. Wear your Moontide swimsuit with pride.
Mix it up a plain black with a black base and a hint of print or go for a textured fabric.
A swimsuit with a twist