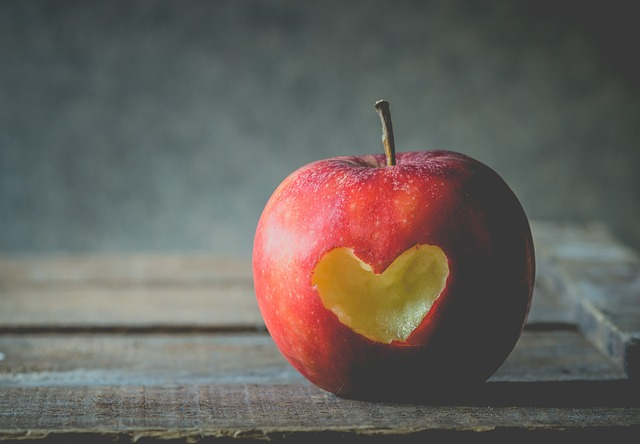 The best swimwear for an Apple body shape
What is an Apple body shape?
The Apple body shape, also referred to as an 'O', 'round' or 'oval' body shape, is one of the most common body shapes. Characterized by a larger top half with narrow hips and slim legs, the Apple body shape tends to carry weight around the bust and stomach area.
 The trick to choosing the most flattering swimwear for an Apple-shaped body is that it's all about creating visual balance.
Read on to find out which swimsuit, tankini and bikini styles will suit you best and the key features to look out for to harmonise your beautiful apple body proportions.
Am I an Apple body shape?
Apple Body Shape Features
If you're an Apple then you'll commonly have the following body features
Broad shoulders and back
Generous bust
Less defined waistline
Narrow hips
Small bottom
Slim arms and legs
Rounded profile with the weight carried on the stomach and bust
If this sounds like your body type, then read on for our top tips for the perfect Apple body shape swimwear!
Best swimwear for Apple shaped women
When choosing the right swimwear for your body shape you need to highlight your best body features and balance your body proportions.
With the apple body shape having similar bust, waist, and hip measurements, it's all about creating more waist definition and focusing the attention on the bustline and those lovely slim legs.
The most flattering swimwear for you is styles and patterns that play down the tummy and shoulder areas and draw attention to the chest and hips.
 Any pieces that add definition to your hips and waist will work for you.
Bikini tops for Apple body shapes
Wide adjustable shoulder straps – A must for giving the right support for a larger bust. Thick straps will also slim the shoulders.
Underwiring – For extra lift and sculpting. This will also enhance and shape your cleavage, drawing the eye upwards.
Cup-sized – With a large bust the correct sized top is key for coverage and support.
Scoop or low neckline – This will make the upper body look slimmer.
Tankini tops – Choose tankinis with front ruching and flat side panels to define and slim the waist. Combine this with a low neckline and underwiring to highlight and support the bust area.
Details around the neckline – While these emphasise some of your best assets, remember to keep detailing to a minimum and match with detailing on the hips to keep that body balance.
Bikini Bottoms for Apple shaped women
The best bikini bottom styles for an Apple body shape are fuller briefs and styles which draw attention to the hips and accentuate curves.
High waist bottoms – These will give you flattering tummy coverage, outlining, and defining the waistline. A cool retro look, high waist bottoms will visually lengthen your legs and give you a curvier hip.
Full or larger size briefs – Choose ones with tummy control to further slim the waist.
Ruched or Fold-down pants – Detailing on the hip looks great on an apple shape and will give your body balance so that the focus isn't just on your chest.
Tie-side bottoms – Tie-sides are great for making narrow hips look wider and will draw attention downwards to those lovely legs.
Mix and match – As the apple is larger on top, choose a smaller style bottom to get the right fit on those narrower hips.
Best Swimsuit tips for the classic Apple figure
A well-fitted swimsuit can look great on an apple shape but the best one-pieces are designs with lower necklines, wide shoulder straps, ruching and a tummy control panel. Choosing a cup-sized and underwired bathing suit will give you the proper fit, support and lift. There are some great one-piece styles and colour block designs out there that will balance those curves and draw attention to the bust and hips.
Wide shoulder straps – Give extra bust support, focus the attention on the chest and narrow the shoulders.
Cup-sized – Will give you that perfect coverage and fit.
Underwiring – Supports and lifts. Good support is essential for a larger chest.
Scoop or low neckline – This helps to keep the focus upwards and also draws the attention away from the midsection.
Tummy control panel – Flattens the stomach and furthermore creates a smoother silhouette.
Ruching – A front ruched panel with plain sides will give you the best slimming effect, creating the illusion of a smaller waist.
Details on the hips – Will make them appear wider.
What colours and prints work best on an Apple body shape?
Bold bright bottoms – A patterned or a bright bikini bottom teamed with a plain top will emphasise the curve of your hips and balance the apple figure so don't be afraid to mix and match with prints and colours.
Dark colour blocking – Choose swimsuits or tankinis with darker colours around the middle or with dark side panels. Both will slim a wider waist. Dark side panels with a patterned vertical centre will also help elongate the body.
Striped swimsuits – Vertical stripes similarly lengthen the body while curved stripes will create the illusion of a more well-defined waist.
Patterned swimsuits – An all-over print will detract the focus from the waist giving you overall balance.
Find our range of colours and prints
here
.
What things to avoid as an Apple?
Thin shoulder straps – These will make your shoulders appear wider than they are.
Strapless swimwear – This will draw the eye across the chest, again visually widening the shoulders.
String bikinis – As apples have a larger chest a string bikini will not create that body balance.
Boy Shorts – These will narrow the hips and also shorten the legs.
Colours or prints on the midriff – Avoid colours and prints that draw attention to the tummy. Preferably use plain dark colours in this area unless you are going for a suit with dark solid blocks on the side to give more waist definition.
Waistbands or frills on the tummy – These will make your waist look wider.
Guide to Buying Swimwear for Apple Body Shapes
To recap, the most flattering bikinis, tankinis and swimsuits for the apple-shaped body all focus on drawing the eye to your best body features and exaggerating your hips while defining your waist.
Cup-sized, underwired swimwear with wide shoulder straps, scoop or low necklines, tankinis, high waist and wide tie-side bottoms and ruched one-pieces will all work for you.
Go for pieces with built-in tummy control.
In short, use plain, dark colours or calm prints on the upper body and add visual volume at the hips with vibrant colours and patterns below.
 You will look stunning.
Utilize our body shape tips and maximise your apple body shape features.
Check out the fantastic range of styles and prints in our latest designer swimwear collection.
Don't hesitate to contact us if you need any more advice or help x